---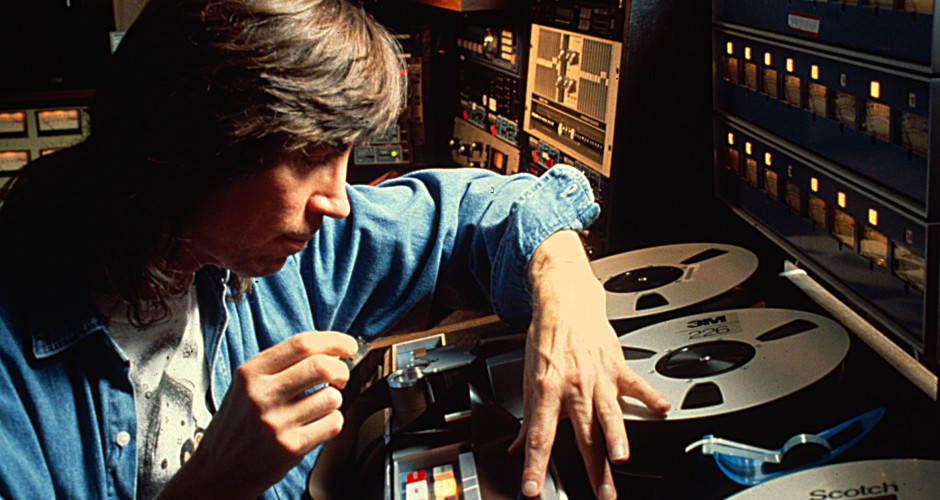 BY MIKE METTLER
"Pretty much everything that goes into the music is as analog as I can make it," says Tom Scholz, chief sonic architect of the longtime rock powerhouse known as Boston. It's taken him 10 years to deliver the band's sixth studio album, Life, Love & Hope (Frontiers) — "But who's counting?" he chuckles — and discerning audiophiles know it's well worth the wait. Signature stacked harmonies, lovingly layered guitars, emotionally uplifting vocals, sheaves of killer riffs — what's not to like? (And, yes, Virginia, there will be vinyl, sometime in early 2014.) "All I can say is the tone, the sound, and the way it's all put together is the way I like it," Scholz admits. "And I'm just lucky there are other people who like the same things I do."
Scholz, 66, and I have spoken a few … Read More »
---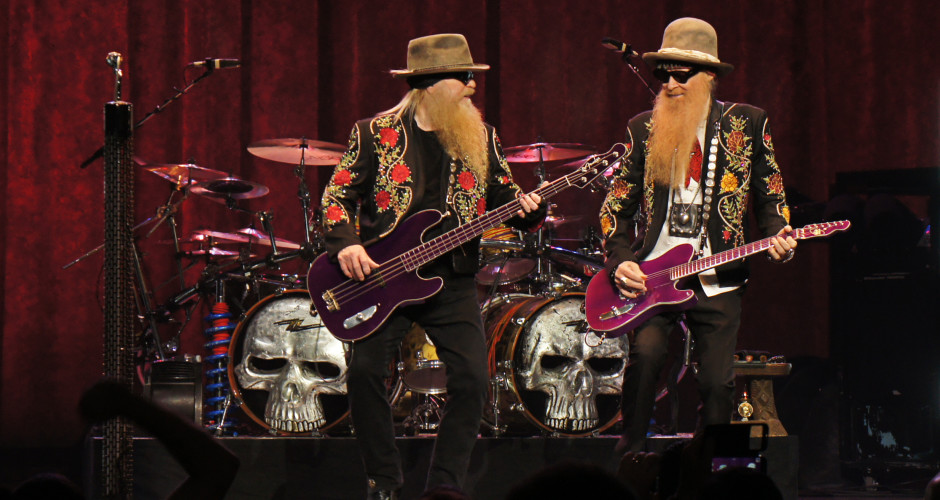 BY MIKE METTLER
"Same three guys. Same three chords." It's a refrain that ZZ Top guitarist extraordinaire Billy Gibbons has been preaching from the stage for years, but it's how this little ol' band from Texas mixes up that deceptively basic formula with its own brand of down-home, blues-slathered gee-tar grease that keeps me coming back for more.
And they sure laid down the grooves during a tight 85-minute set at the State Theatre in New Brunswick, New Jersey on November 18, 2013. Over the years, I've seen the mighty Top play hockey arenas (Madison Square Garden in NYC on January 28, 1991 and June 6, 1994, and Meadowlands Arena in NJ on August 30, 1991) and mid-size venues (Radio City Music Hall in NYC on October 25, 1996, and the Beacon Theatre in NYC on November 10, 2005), and I definitely … Read More »
---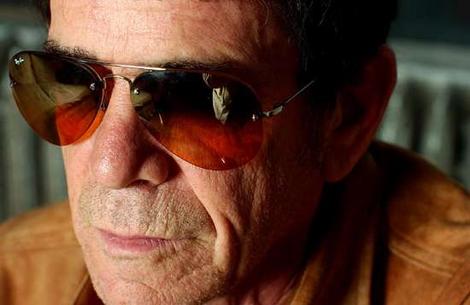 BY MIKE METTLER
The garage-punk poet laureate has closed his eyes and passed thru fire. Lou Reed died in Amagansett, New York on October 27, 2013, at age 71, from complications following a liver transplant back in May. As rightfully lauded as Reed is for his confessional, envelope-pushing songwriting and overall groundbreaking punk aesthetic, he was also a pioneer in manipulating, harnessing, and experimenting with sound. One quote that has cropped up fairly often in a number of the initial tributes and obituaries is Lou having said that when you put all of his written work together, you come up with the great American novel. But that's only part of this tried-and-true NYC Man's story. I submit that Lou Reed was one of the rock era's first great American aural novelists. To borrow one of his best lines, he was a … Read More »
---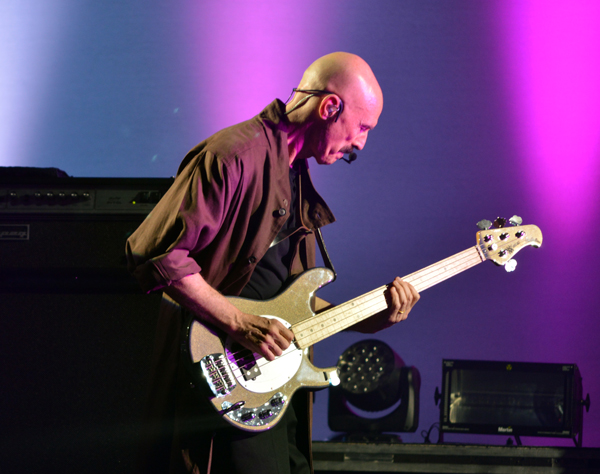 Above, an exclusive YouTube clip of Levin Minnemann Rudess jamming on "Marcopolis"
BY MIKE METTLER
"I work hard on the music end of things, and record my bass parts as high quality as I can." That, in a nutshell, is the mission statement for Tony Levin, noted bassmaster and Chapman Stick innovator known for his sharp-fingered low-end work with the likes of King Crimson and Peter Gabriel. At present, his holy mission specifically applies to the down-low flavors he's concocted for Levin Minnemann Rudess (Lazy Bones Recordings), a 60-minute ride through quite progressive waters. His LMR namesake triomates are drummer Marco Minnemann (Steven Wilson, UKZ) and keyboardist extraordinaire Jordan Rudess (Dream Theater, Liquid Tension Experiment, Dixie Dregs). LMR is on CD, but you should only be interested in obtaining the Deluxe Edition, which contains a separate DVD with filmed interviews, improv sessions, … Read More »
---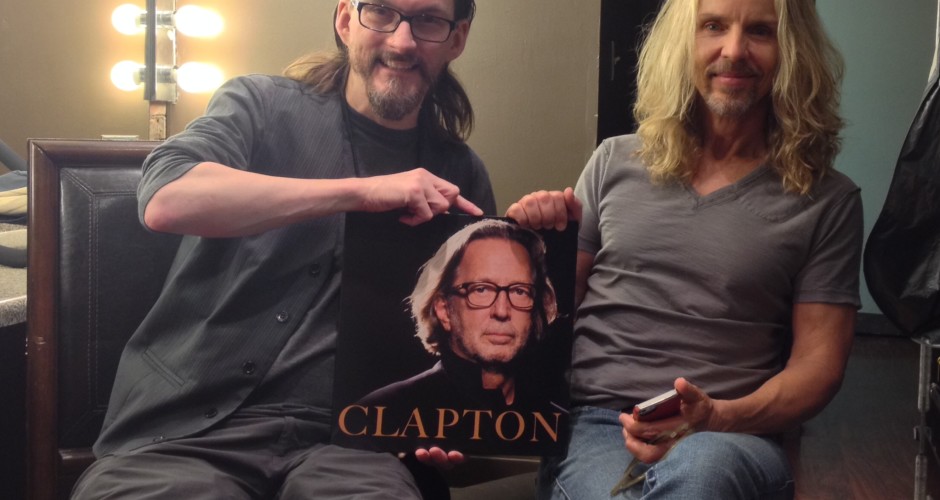 BY MIKE METTLER
Get Tommy Shaw and me, Mr. SoundBard, in a room talking about music, and chances are you'll have to drag us out by our respective ears to get us on the way to our next destinations. (Just ask Styx's ever-patient, ever-gracious tour manager and assistant tour manager.) Tommy and I bonded over a mutual passion for music, and especially vinyl, years ago, and we share our LP love regularly in text, photo, and email. A typical message might begin along the lines of "Look what I found!" and subsequently "You won't believe how GOOD this album sounds!" — followed soon thereafter by a fervent discourse on all of the aural subtleties and production nuances that cause us to pick the needle up and play that record again and again and again.
That's my 'round-the-bend way of saying welcome to … Read More »
---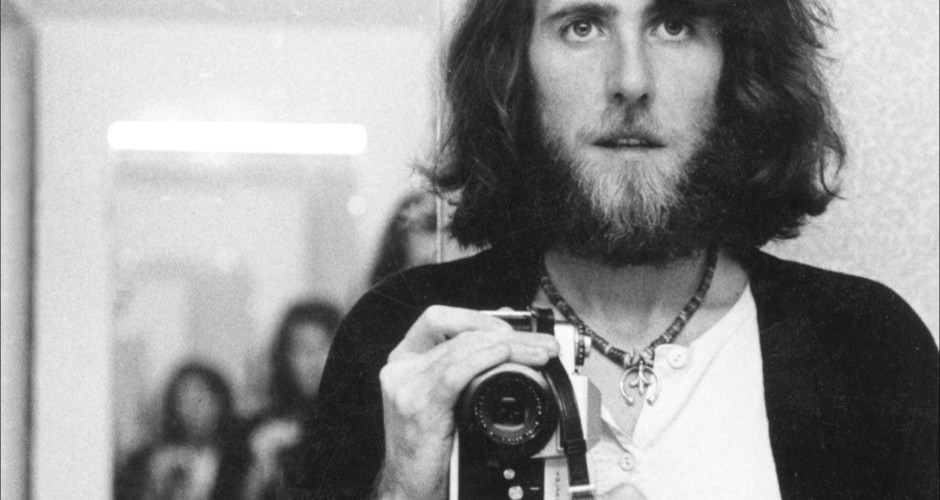 BY MIKE METTLER
"Music is astounding, isn't it?" Graham Nash is genuinely enamored with the wonders of sound — and so am I. There's always a special twinkle in his eye whenever we get together to talk about the indelible music he's made since the early 1960s, the new music he's planning to make next, and how he plans to have it all, both new and old, sound even better. I had just gotten back from Denver when I met Graham, 71, at the Broadway HQ of Random House publishing arm Crown Archetype in New York City on Monday, September 30, 2013 to dive deep into his just-published and quite revelatory autobiography, Wild Tales. After marveling at the shadows and shades present in some amazing NYC skyline photos he had taken earlier in the day on his ever-present camera, we got … Read More »
---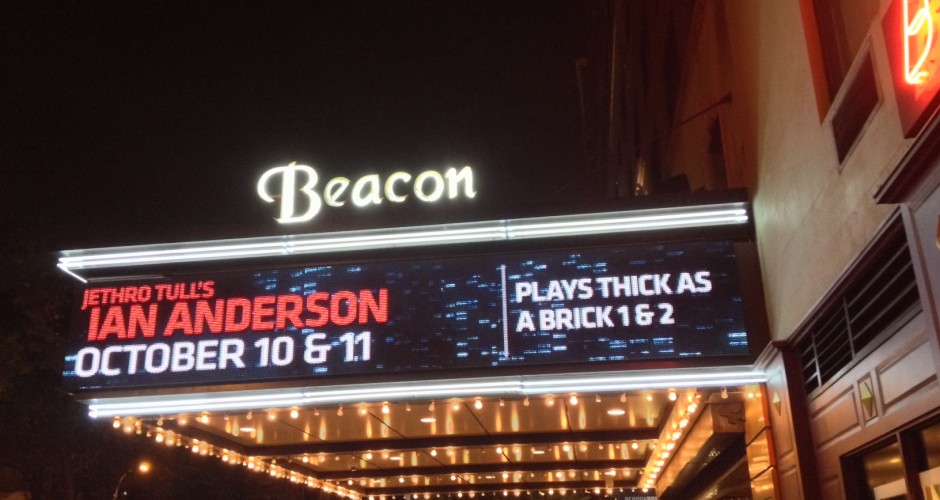 BY MIKE METTLER
"No way to slow down." Though it's a line from the night's lone encore (more on that later), it also aptly describes Ian Anderson's energetic 128-minute set at the Beacon Theatre in New York City on October 10. As billed, Anderson and his ace six-piece band ran through Thick as a Brick 1 & 2 in a pair of stellar sets with a refreshing sense of verve and vitality. Long cited as a pioneer of progressive rock thanks to his 4-decades-plus of fronting Jethro Tull, Anderson and his whirling-dervish cavalcade of TAAB1&2 cronies inspired me to coin a new hybrid term for what he (and they) do onstage: jig-gressive rock.
Most important for these audiophile ears, the sonics were stellar all night long. Since its 2009 renovation and restoration, the Beacon Theatre has been a bastion for great sound, … Read More »
---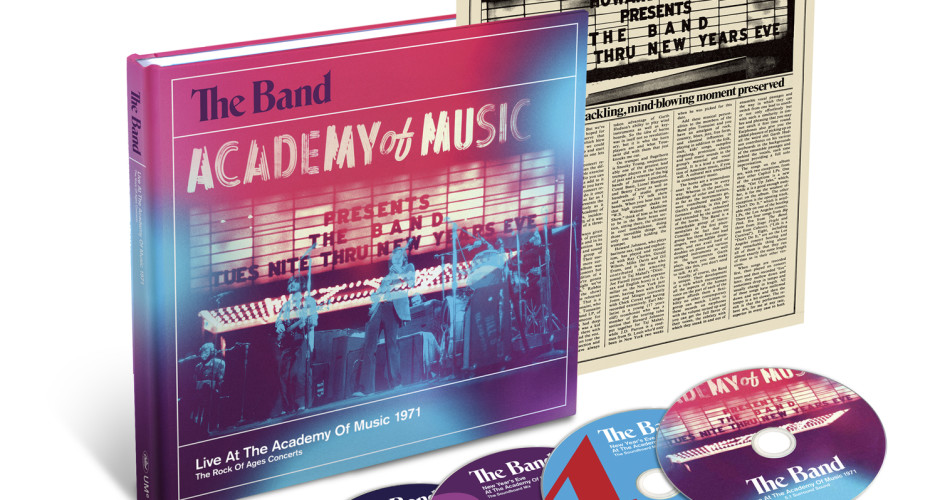 BY MIKE METTLER
"Everybody loved it — except me. I was so not satisfied with it. It was my fault." That's Robbie Robertson, telling it like it is back in August about the original mix of The Band's acclaimed 1972 double live album, Rock of Ages (Capitol). It only took 40-plus years for Robertson to get his wish to remix — and expand — that music to his satisfaction by culling the best performances of The Band's 4-night stand at New York's Academy of Music on December 28-31, 1971 for a stellar five-disc box set, Live at the Academy of Music 1971 — The Rock of Ages Concerts (Capitol/UMe). Audiophiles take note: Disc 5, a DVD, is mixed in surround sound by Bob Clearmountain under Robertson's supervision, and it gives the proper dimensionality to an important live recording that's simply been, … Read More »
---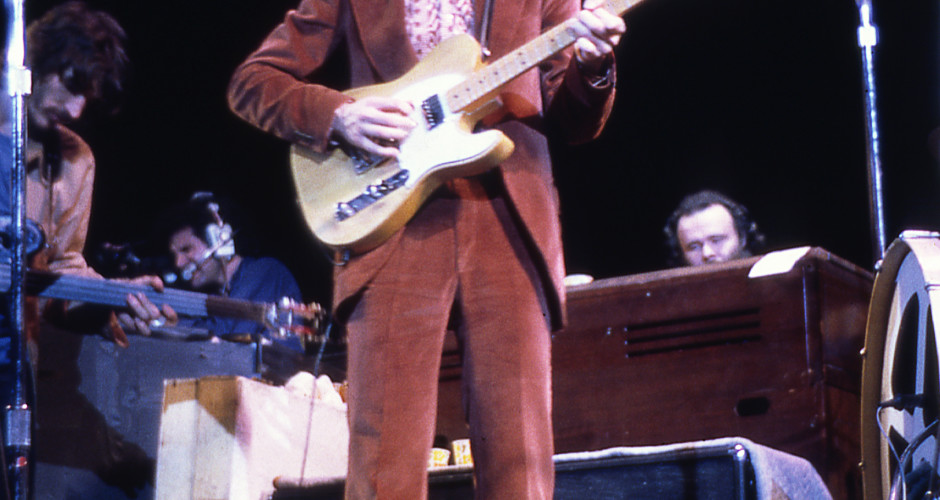 MIKE METTLER: What was the first record you ever bought?
ROBBIE ROBERTSON: The first record I ever bought with my own money was Here's Little Richard [released March 1957, on Specialty Records]. I was addicted to his song "Rip It Up." It was the most amazing shuffle. It still is, to this day.
METTLER: Do you still have it?
ROBERTSON: No, I don't. I wore it out. [chuckles]
METTLER: Is there one record you'd consider your favorite, the one you keep going back to?
ROBERTSON: Well, there was a favorite of mine back then called New Orleans: Home of the Blues [1961, on the Minit label]. And it was a variety of New Orleans artists, like Jesse Hill doing "Ooh Poo Pah Doo." I was also a big fan of Huey "Piano" Smith and His Clowns back then. When I got this record, it took … Read More »
---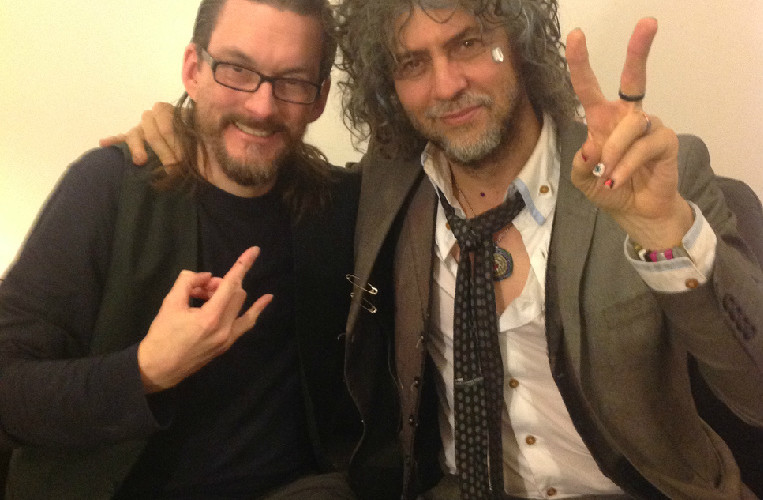 In the above YouTube clip, Wayne Coyne and I discuss "You Are Alone," the song that opens Side C of the 2 LP set of The Flaming Lips' latest full-length aural delight/challenge, The Terror (2013). Notes Coyne of the song, "it consists of a strange emotional chord that was the true spark for the album."
The Lips frontman and I were in the Lips' dressing room at the Wellmont Theater in Montclair, New Jersey right after soundcheck back on May 16, and, inevitably, our discussion turned to collecting vinyl and how to store it all before it completely overruns our respective households. "Wasn't it Charles Bukowksi who said, 'Find what you love and let it kill you'?" he wondered. "That's pretty much what we're doing, right? Yeah, I like the big format. I like all the nuances. The distortion, the murkiness, … Read More »
---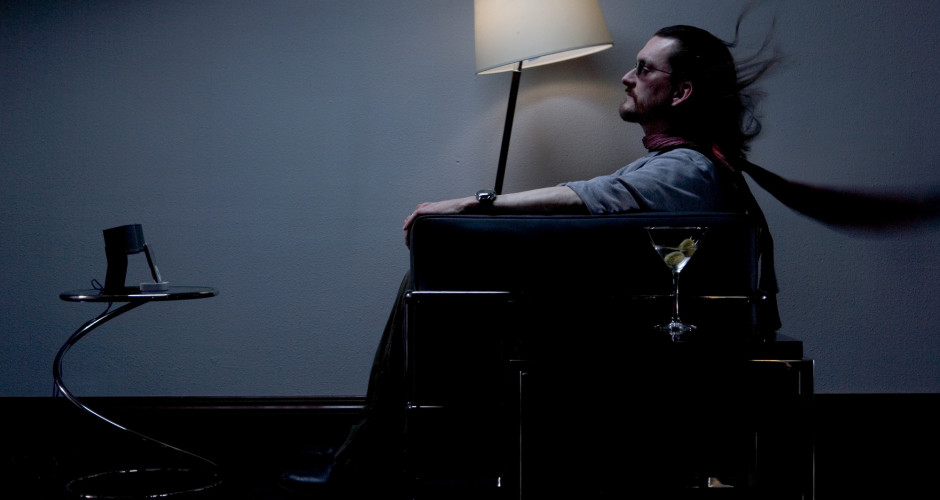 Hello and welcome to SoundBard.com! I am your humble SoundBard, Mike Mettler. Some of you know me from my years as Editor-In-Chief of such fine publications as Sound & Vision, Car Stereo Review, Mobile Entertainment, and Road Gear, and/or as a contributor to publications like Musician, High Fidelity, Stereo Review, Guitar Player, Guitar World, and Bass Player, to name but a few. For the record, I continue to write all of the Music reviews and conduct artist interviews for both the print and Web versions of Sound & Vision. And you can find some of my archival music-centric writing at rocksbackpages.com.
However you came to the SoundBard universe, I'm glad you're here. You'll find the common thread to all of my writing is this: I am deeply passionate about great-sounding music in all of its forms, and that passion is at … Read More »
---