February2014
---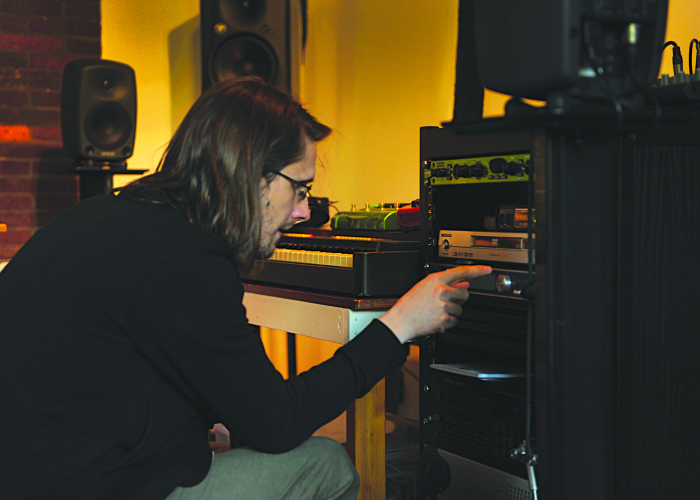 BY MIKE METTLER
"On the surround mix, it sounds just like you're in the room with Steve Howe while he's playing those guitar harmonics." Steven Wilson is describing the clarity of the gorgeous acoustic intro to "And You And I," the second track on Yes' groundbreaking 1972 LP, Close to the Edge. (Said intro is keenly accented by Rick Wakeman's understated organ fills that lightly season the rear channels.) And I hate to sound like a broken, er, record, but the one true king of transformative surround-sound mixing (Porcupine Tree, King Crimson, Jethro Tull, XTC) has raised the all-channel bar yet again, for Wilson's transcendent 192/24 5.1 CTTE mix is as pure and true as you'll ever hear it on Panegyric's Definitive Edition Blu-ray/CD combo package.
His wholly immersive, ear-boggling 5.1 mix achieves total mass attainment, highlighted by Wakeman's uplifting, fully enveloping … Read More »
---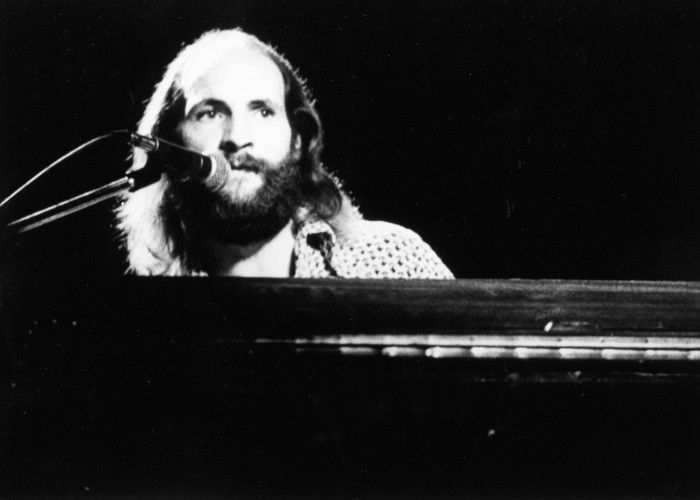 BY MIKE METTLER
"We would have done surround sound at the time if it had been available." Original Moody Blues keyboardist Mike Pinder is discussing the always-enveloping signature orchestral sound of the band he was a part of for its first 15 years. Much of the Moodies' core "Classic Seven" catalog has since seen a series of 5.1 releases in the interim, and Pinder's innovative usage of the mellotron helped take many of those mixes ("Higher and Higher," "Watching and Waiting," "Legend of a Mind")  to the threshold of aural perfection.
Pinder cut his first solo album, The Promise, in 1976, while the band was on a break. After leaving the group 2 years later and concentrating on computer-related projects in California, Pinder eventually followed it up with Among the Stars in 1994. Both releases, along with a behind-the-scenes DVD, are part … Read More »
---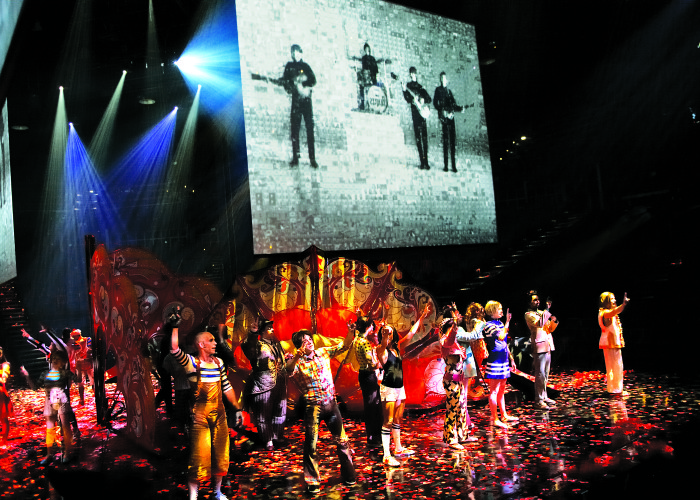 BY MIKE METTLER
"Love is all around you." It's a phrase that enveloped me in full during the climax of The Beatles — LOVE. My reaction? "Yeah yeah yeah!" The 7:00 p.m. performance on January 10, 2014 was my fifth time seeing this Cirque du Soleil extravaganza in its 7 years (and counting) at The Mirage in Las Vegas. I was perfectly positioned in Section 200 in Row M, Seat 13, for what was going to unfold here, there, and everywhere around me. And you really do need to attend LOVE multiple times to absorb all of the many nuances of its sensory-overloading A/V spectacle.
LOVE is a visual tour de force — a hallmark of all Cirque productions — tracing The Beatles' WWII roots alongside the idealism and eventual denouement of the '60s up through the present day. The custom-built theater … Read More »
---