April2014
---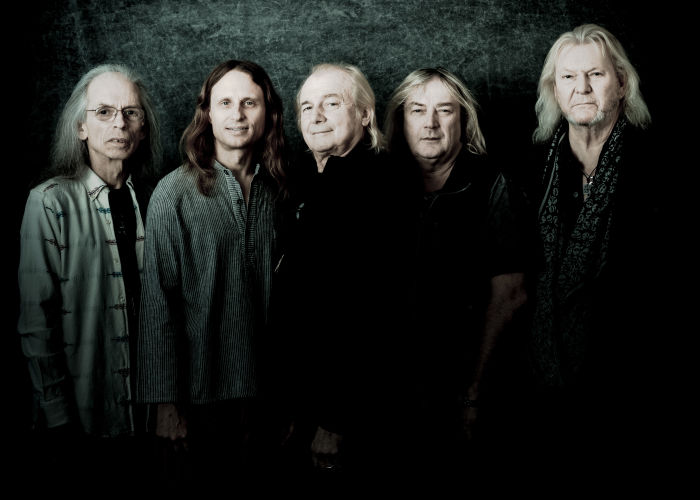 BY MIKE METTLER
"Yes likes challenges." So says Yes guitarist Steve Howe, and the proof is in the output. The band has been out on the boards in the U.S. and Canada playing a set comprised of three full albums: The Yes Album, Close to the Edge, and Going for the One. On their upcoming summer tour in July and August, they'll be doing two full albums: the first-ever full run-through of Fragile and Close to the Edge, in addition to an encore centered on the band's greatest hits. Plus, an album with new lead singer Jon Davison, Heaven and Earth, is slated for a July release. And, of course, there are the sonically brilliant 5.1 mixes of Close to the Edge and The Yes Album on Blu-ray as masterminded by Steven Wilson — and more are on the way, with the band's blessing. Howe, 67, and I … Read More »
---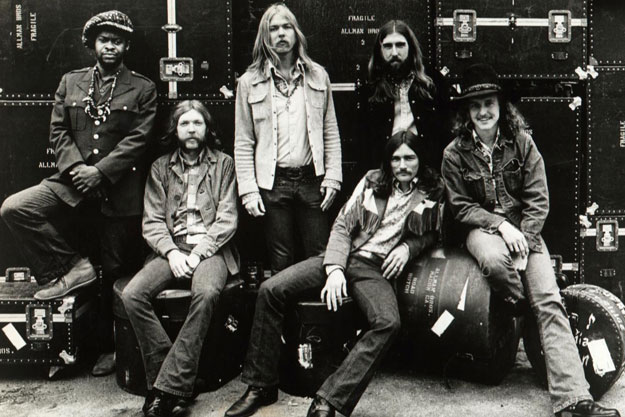 BY MIKE METTLER
If knowledge is power, then Alan Paul is the chairman of The Allman Brothers board. His definitive inside history of The Allman Brothers Band, One Way Out (St. Martin's Press), is one of the most thorough, in-depth, and best-researched rock biographies I've had the pleasure to read — and if you know me, you know I pretty much read 'em all. Though I'm a diehard Allmans fan and I've personally interviewed ABB members Gregg Allman, Butch Trucks, Warren Haynes, and Derek Trucks, I learned something new with just about every turn of the page. Alan's first-hand reporting and meticulous research, presented in the oral-history format and strategically interspersed with his own insightful commentary, is so spot-on that one could almost retitle the book One Way In.
I first met Alan in early 1991 when I started writing freelance for Guitar World (he remains a … Read More »
---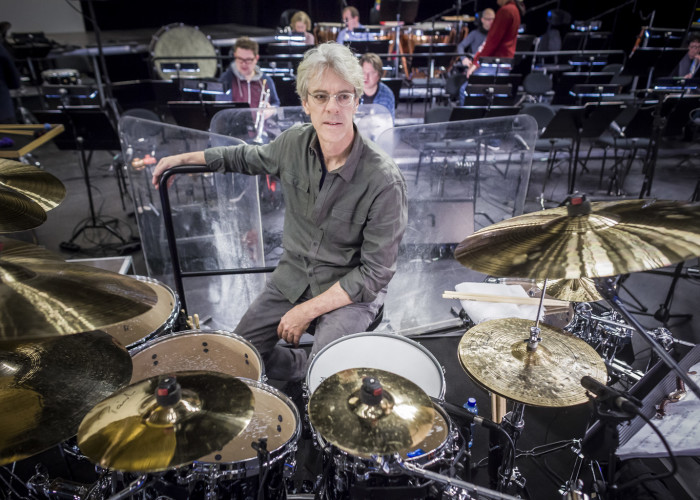 BY MIKE METTLER
Never let it be said that Stewart Copeland has idle hands. The innovative Police percussionist and ace composer has been working tirelessly on composing a soundtrack to MGM's 1925 silent film Ben-Hur: A Tale of the Christ, which, in addition to being a legendary broad-sweeping and groundbreaking epic tale, is on record as being the most expensive film made in the silent era. Copeland's score receives its world premiere Easter weekend on April 19 at the Virginia Arts Festival in Norfolk, Virginia, where it will accompany his 90-minute edit of the movie.
Recently, Copeland, 61, and I discussed how restoring Ben-Hur was both invigorating and taxing, his philosophy about surround-sound scoring, some of the secrets behind his infamous snare drum sound, and a few Police-related matters.
Mike Mettler: I'm extremely fascinated about your Ben-Hur restoration.
Stewart Copeland: Well, it is a humdinger. It all began with an … Read More »
---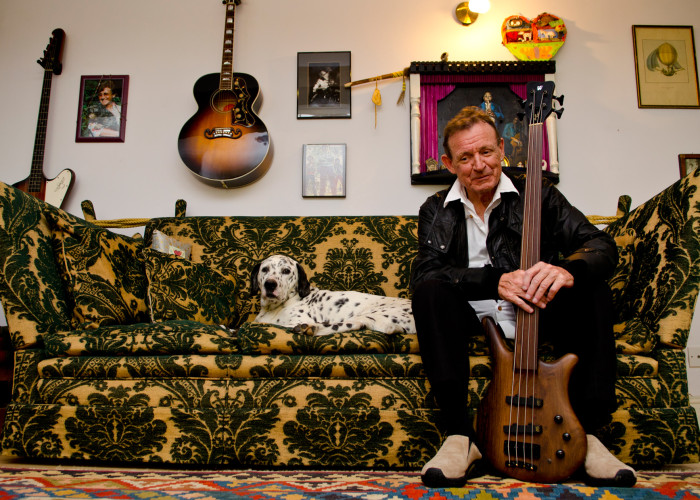 BY MIKE METTLER
The bottom end has never been quite the same since Jack Bruce picked up his first bass over 6 decades ago. The vaunted Cream bassist wrote the book on the art of the low-end hook, as his syncopated approach to playing bass helped shift pop music's bottom-end emphasis away from just laying down root notes and fifths, in turn opening the door to a more adventurous yet melodically inclined style that laid the foundation for the rock explosion of the '60s. Turns in both Manfred Mann and John Mayall's bands set the table for Bruce to connect with Eric Clapton and Ginger Baker and forge Cream, wherein the super Scotsman set the heavy-blues power-trio standard with epic runs and full-band interplay in songs like "I Feel Free," "Spoonful," "Politician," and "Sunshine of Your Love."
Once Cream curdled, Bruce delved further into … Read More »
---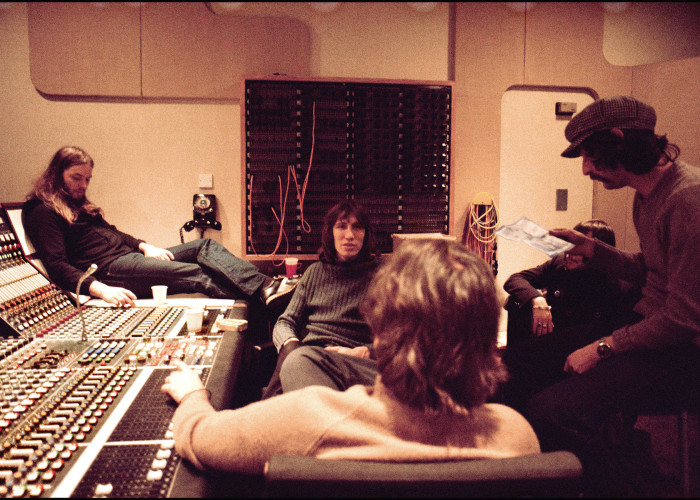 BY MIKE METTLER
Pink Floyd and music academia don't usually mix. But that didn't deter Gilad Cohen and Dave Molk from organizing the amazing "Pink Floyd: Sound, Sight, and Structure — Interdisciplinary Conference," the first ever academic conference devoted to the mighty Floyd at Princeton University on April 10-13. In addition to scholarly discussions and live music, the linchpin was a three-album surround-sound listening session shepherded by Pink Floyd producer James Guthrie on Saturday and his keynote address on Sunday.
I was generously given the central sweet spot seat in the third row for Saturday's surround-sound sessions at McAlpin Hall at Woolworth Music Center. First up was the world premiere of the 5.1 version of Roger Waters' 1992 opus, Amused to Death, which was mixed by the symposium's guest of honor, James Guthrie, the man who's handled the direction of The Floyd's sonic legacy since 1979′s The Wall. … Read More »
---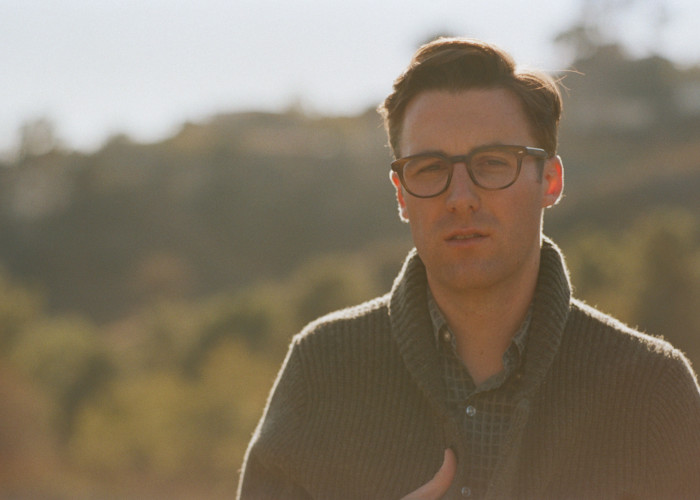 BY MIKE METTLER
Call him The King of Retro Cool. You may have seen Nick Waterhouse wondering "where you think you're gonna go/when your time's all gone?" in the current Lexus CT Hybrid "Live a Full Life" commercial campaign, but his super-snazzy brand of modern jazzabilly rock extends well beyond that 30-second snippet. His second full-length LP, Holly (Innovative Leisure), builds on the retro-rockin' bed of 2011′s Time's All Gone. Waterhouse and I recently convened to talk about Holly's sonic merits, his favorite vinyl reissues, his playback gear, and the benefits of recording in mono.
Mike Mettler: Was Holly recorded direct to tape?
Nick Waterhouse: It was! I did the record at Fairfax in Van Nuys, [California], which is where the Sound City studios used to be. Kevin Augunas was my co-producer on the record. We used four Scully 16-track recorders gotten from A&M Studios, so they're really … Read More »
---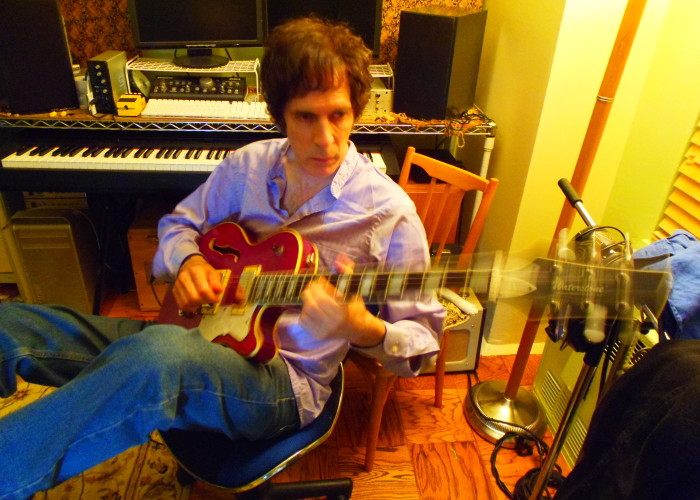 BY MIKE METTLER
Richard X. Heyman is a rock & roll lifer. I first became exposed to his indelible brand of garage pop on his 1990 solo album Living Room!! (Cypress), instantly falling for the hooks of "Union County Line" and "Local Paper." (And, yes, I do have it on vinyl, folks.) Soon thereafter, I learned of his pioneering role in nearby Plainfield, New Jersey's '60s garage rockers The Doughboys, who continue performing live and releasing top-notch music to this day. ("Black Sheep," "Why Can't She See Me?,""It's a Crying Shame," and "YOYO" are but four of my favorite modern-era Doughboys tracks.)
Heyman's solo career has careened more toward the melodic side of the pop dial, though he does keep his garage roots intact. Last Fall, he conducted a successful Kickstarter campaign to fund his tenth solo record, naturally dubbed X (Turn-Up Records). … Read More »
---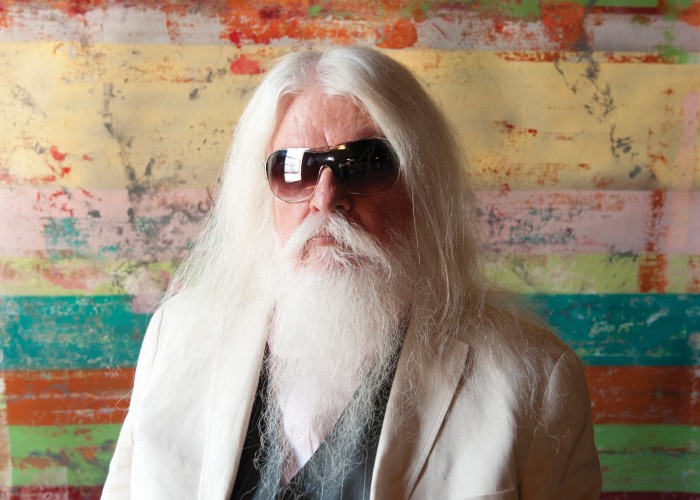 BY MIKE METTLER
"I'm basically what is known as a talented illusionist." So says piano wizard Leon Russell, but the Oklahoma native is being more than somewhat modest. His C.V. is as impressive as they come: First-call member of the legendary '60s L.A. studio collective known as The Wrecking Crew, co-founder of Shelter Records in 1969 with Denny Cordell, spearhead of Joe Cocker's infamous 1970 Mad Dogs and Englishmen tour, and beneficiary of a revived recording career by teaming up with Elton John on 2010′s T Bone Burnett-produced The Union. On his just-released Life Journey (UMe), Russell comes full circle to show his mastery of the form on tasty covers like his piano-vamp stab at Robert Johnson's "Come on in My Kitchen," a slip-slidin' romp through "Fever," and a swing-sational full-orchestral take on Duke Ellington's "I Got It Bad and That Ain't Good." … Read More »
---