---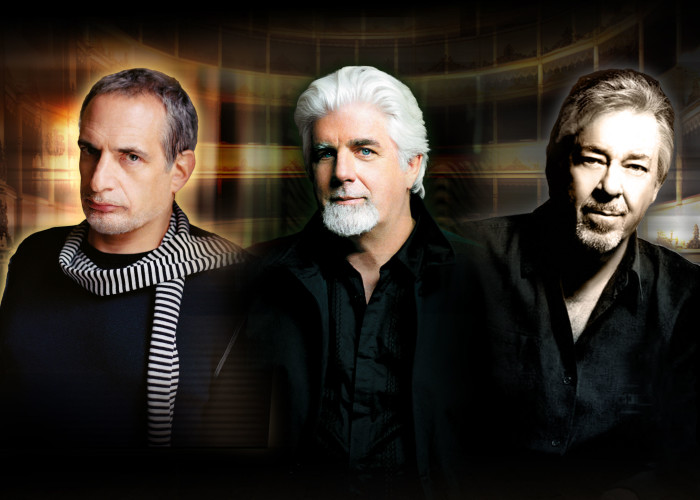 BY MIKE METTLER
"Do you like good music?"
True, it's a simple question with a fairly obvious answer, but when it's posed by Michael "White Lightning" McDonald at the outset of "Sweet Soul Music," you can't help but wanna get up and testify a hearty "yeahhhh!" That's but one of many call-and-response-worthy moments to be found on The Dukes of September: Live at Lincoln Center, released by 429 Records on Blu-ray and DVD on March 18.
The Dukes of September comprise of the core trio of Steely Dan's Donald Fagen, The Doobie Brothers' Michael McDonald, and Boz Scaggs. All three have worked together in various roles and incarnations over the years, participated in the New York Rock and Soul Revue, and have toured collectively as the Dukes in 2010 and 2012. This 90-minute performance was shot in November 2012 in New York at the … Read More »
---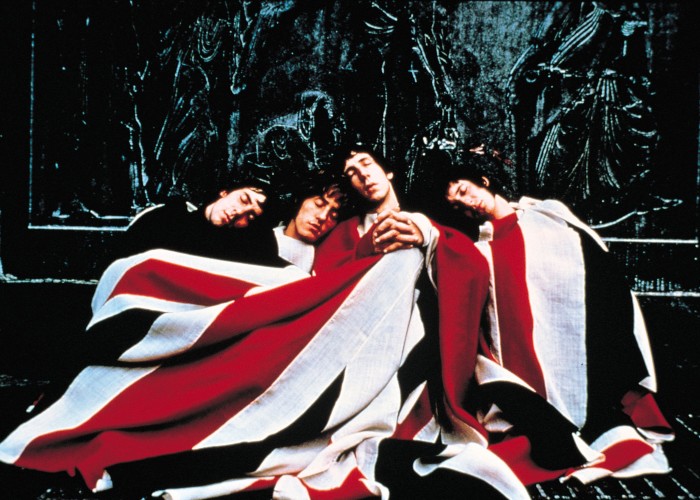 BY MIKE METTLER
"I felt the band, and myself as a composer, deserved one big, last splurge," says Pete Townshend at the outset of The Who – Sensation – The Story of Tommy (Eagle Vision). And the key to getting there, he adds, was to do "an album as a piece of art." Enter Tommy, the groundbreaking 1969 rock opera that raised the album-as-artform bar set by The Beatles' Sgt. Pepper's Lonely Hearts Club Band just 2 years earlier. Released on Blu-ray and DVD on March 11, Sensation chronicles the trajectory of a band that catapulted from a buzzworthy pop act to an international, well, sensation, thanks to the depth of Townshend's tale of a deaf, dumb, and blind kid who did quite a bit more than sure play a mean pinball.
On Sensation, Townshend, singer Roger Daltrey, and other Who principals thoughtfully dissect Tommy … Read More »
---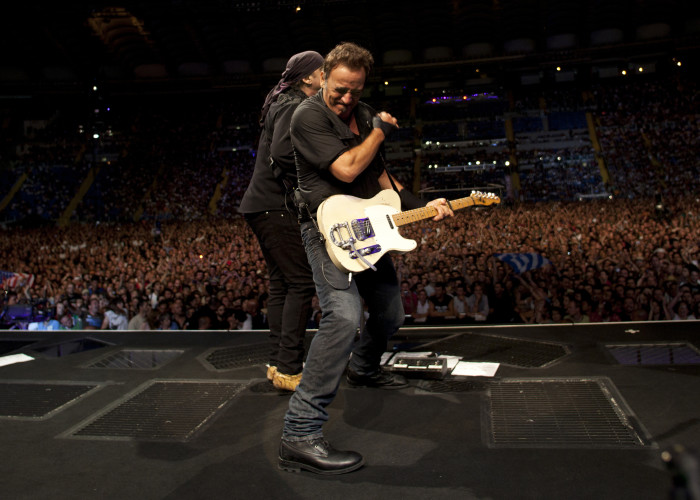 BY MIKE METTLER
Could there be a more apt title for an album these days than High Hopes? While there are those who continue to loudly (and, well, annoyingly) ring the death knell for the album format, Bruce Springsteen once again proves the viability of the LP concept, making every song count on his 18th studio (ahem) album.
Ostensibly a collection of disconnected songs Springsteen had stockpiled over the past decade or so, High Hopes (Columbia) actually threads together quite well, with a common theme of ascendance and transcendence squarely at the forefront. (In fact, this theme has dominated much of The Boss's post-millennial work.)
The title track opens with a NIN-like loop before Springsteen's main Hopes foil, the ever-adventurous and innovative guitarist Tom Morello, comes in with his signature saddle-squall style. Acoustic guitar takes root in the left channel while Charlie Giordano's … Read More »
---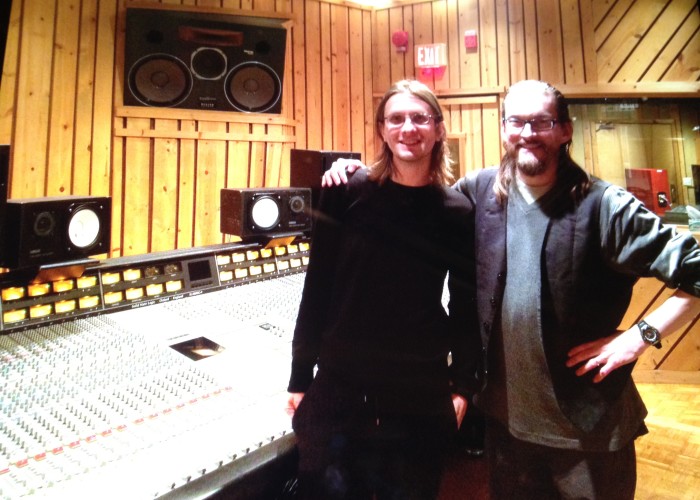 BY MIKE METTLER
Just when you think Steven Wilson is at the surround sound pinnacle, he ratchets it up another level.
I first heard The Raven That Refused to Sing (and Other Stories) at a playback session in New York's Avatar Studios back on January 15, 2013. And this is how you know I'm super-hardcore dedicated to championing the glories of 5.1, since January 15 was literally the day after I had returned from a full, exhilarating but exhaustive week at CES in Las Vegas. But nothing was gonna stop me from hearing Raven in the best environment possible.
Right from the outset of that listening session, I (and everyone in the room) knew Raven was something special. Since then, I've played the album countless times, and I can unequivocally say that the 96/24 LPCM Blu-ray mix of The Raven That Refused to Sing … Read More »
---