---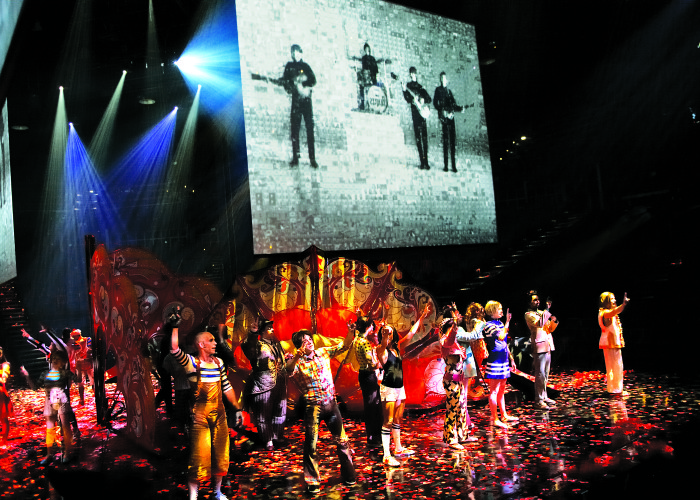 BY MIKE METTLER
"Love is all around you." It's a phrase that enveloped me in full during the climax of The Beatles — LOVE. My reaction? "Yeah yeah yeah!" The 7:00 p.m. performance on January 10, 2014 was my fifth time seeing this Cirque du Soleil extravaganza in its 7 years (and counting) at The Mirage in Las Vegas. I was perfectly positioned in Section 200 in Row M, Seat 13, for what was going to unfold here, there, and everywhere around me. And you really do need to attend LOVE multiple times to absorb all of the many nuances of its sensory-overloading A/V spectacle.
LOVE is a visual tour de force — a hallmark of all Cirque productions — tracing The Beatles' WWII roots alongside the idealism and eventual denouement of the '60s up through the present day. The custom-built theater … Read More »
---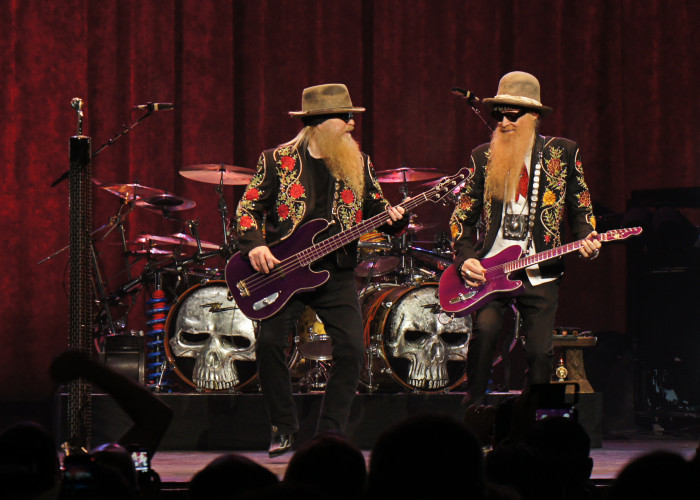 BY MIKE METTLER
"Same three guys. Same three chords." It's a refrain that ZZ Top guitarist extraordinaire Billy Gibbons has been preaching from the stage for years, but it's how this little ol' band from Texas mixes up that deceptively basic formula with its own brand of down-home, blues-slathered gee-tar grease that keeps me coming back for more.
And they sure laid down the grooves during a tight 85-minute set at the State Theatre in New Brunswick, New Jersey on November 18, 2013. Over the years, I've seen the mighty Top play hockey arenas (Madison Square Garden in NYC on January 28, 1991 and June 6, 1994, and Meadowlands Arena in NJ on August 30, 1991) and mid-size venues (Radio City Music Hall in NYC on October 25, 1996, and the Beacon Theatre in NYC on November 10, 2005), and I definitely … Read More »
---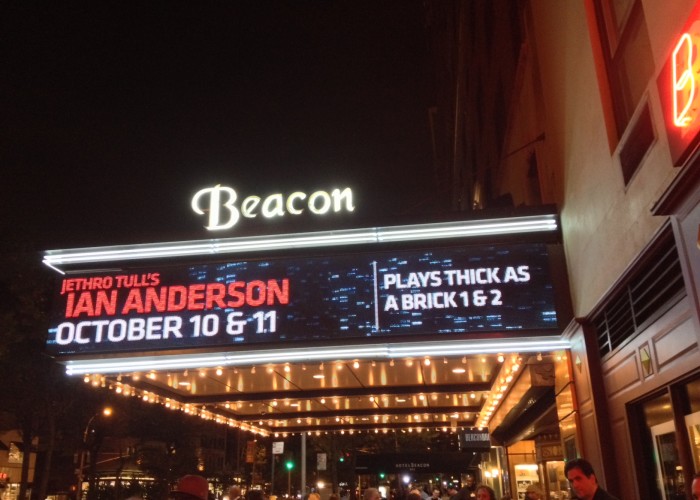 BY MIKE METTLER
"No way to slow down." Though it's a line from the night's lone encore (more on that later), it also aptly describes Ian Anderson's energetic 128-minute set at the Beacon Theatre in New York City on October 10. As billed, Anderson and his ace six-piece band ran through Thick as a Brick 1 & 2 in a pair of stellar sets with a refreshing sense of verve and vitality. Long cited as a pioneer of progressive rock thanks to his 4-decades-plus of fronting Jethro Tull, Anderson and his whirling-dervish cavalcade of TAAB1&2 cronies inspired me to coin a new hybrid term for what he (and they) do onstage: jig-gressive rock.
Most important for these audiophile ears, the sonics were stellar all night long. Since its 2009 renovation and restoration, the Beacon Theatre has been a bastion for great sound, … Read More »
---