About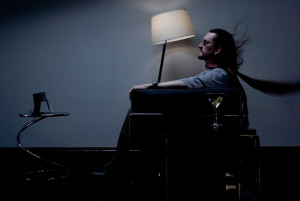 Hello and welcome to SoundBard.com! I am your humble SoundBard, Mike Mettler. Some of you know me from my years as Editor-In-Chief of such fine publications as Sound & Vision, Car Stereo Review, Mobile Entertainment, and Road Gear, and/or as a contributor to publications like Musician, High Fidelity, Stereo Review, Guitar Player, Guitar World, and Bass Player, to name but a few. For the record, I continue to write all of the Music reviews and conduct artist interviews for both the print and Web versions of Sound & Vision. And you can find some of my archival music-centric writing at rocksbackpages.com.
However you came to the SoundBard universe, I'm glad you're here. You'll find the common thread to all of my writing is this: I am deeply passionate about great-sounding music in all of its forms, and that passion is at the core of what SoundBard.com is all about. If something catches my expert audiophile ear, I want you to hear it too. Few things excite me more than being able to share the unbridled joy of listening to amazing music. I also love talking with artists about their works and their creative process. As Robert Hunter said in a recent issue of Rolling Stone, "There will be a time when there aren't any of the originators left," so I feel it's a vital component of my holy mission to get as much firsthand information as I can directly from the people who make the music we love.
What kind of content will you find here? Let me explain the core categories. Musicians, artists, producers, engineers, sound editors, fellow audiophiles and I will have in-depth conversations about music and its creation in The SoundBard Interview. Albums, singles, and, yes, downloads and streams will be recommended in High Resolution Reviews. I will report on the concerts I attend and how good they sound (or how they could have sounded better) in Love It Live. Being a longtime connoisseur of the best that TV has to offer, I will discuss the finest examples of sound design on broadcast, stream, Blu-ray, and DVD in TV Ear. Artists will discuss the very first albums and singles they owned and/or bought and why that music still resonates with them in The Soundtrack of Our Lives. Finally, I'm a voracious reader, and I'll cover books that add weight to the written history of music in Turn the Page.
As you can see, we're in the early stages of getting SoundBard up and running and filled with great, substantive content. Please let me know how we're doing and what you'd like to see written about here — and whom you'd like me to interview. The bottom line is this: It's all about finding the next best thing to listen to — whether it just came out today or has been around for years — and understanding why it all sounds so damn good. My ears are hungry for aural sustenance, and I think yours are too.
As always — happy listening!
Yours in mono, stereo, 5.1, 7.1, and beyond,

Mike Mettler
Founder / Editor-In-Chief