The SoundBard Interview
---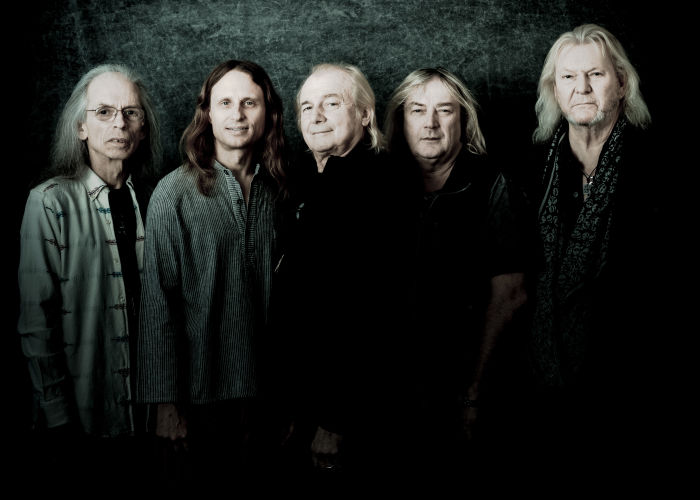 BY MIKE METTLER
"Yes likes challenges." So says Yes guitarist Steve Howe, and the proof is in the output. The band has been out on the boards in the U.S. and Canada playing a set comprised of three full albums: The Yes Album, Close to the Edge, and Going for the One. On their upcoming summer tour in July and August, they'll be doing two full albums: the first-ever full run-through of Fragile and Close to the Edge, in addition to an encore centered on the band's greatest hits. Plus, an album with new lead singer Jon Davison, Heaven and Earth, is slated for a July release. And, of course, there are the sonically brilliant 5.1 mixes of Close to the Edge and The Yes Album on Blu-ray as masterminded by Steven Wilson — and more are on the way, with the band's blessing. Howe, 67, and I … Read More »
---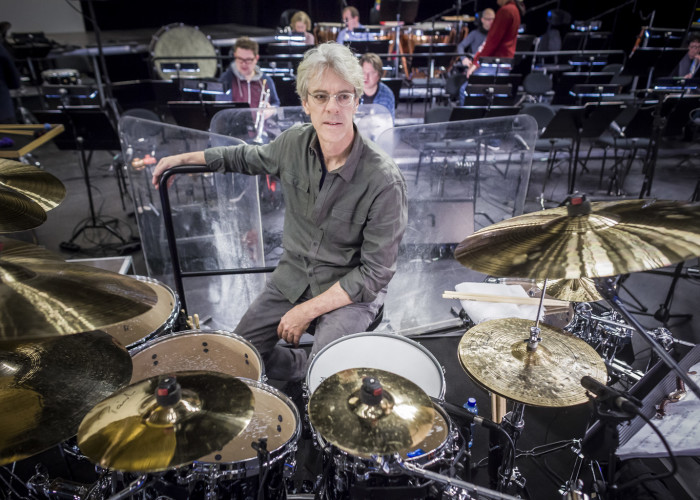 BY MIKE METTLER
Never let it be said that Stewart Copeland has idle hands. The innovative Police percussionist and ace composer has been working tirelessly on composing a soundtrack to MGM's 1925 silent film Ben-Hur: A Tale of the Christ, which, in addition to being a legendary broad-sweeping and groundbreaking epic tale, is on record as being the most expensive film made in the silent era. Copeland's score receives its world premiere Easter weekend on April 19 at the Virginia Arts Festival in Norfolk, Virginia, where it will accompany his 90-minute edit of the movie.
Recently, Copeland, 61, and I discussed how restoring Ben-Hur was both invigorating and taxing, his philosophy about surround-sound scoring, some of the secrets behind his infamous snare drum sound, and a few Police-related matters.
Mike Mettler: I'm extremely fascinated about your Ben-Hur restoration.
Stewart Copeland: Well, it is a humdinger. It all began with an … Read More »
---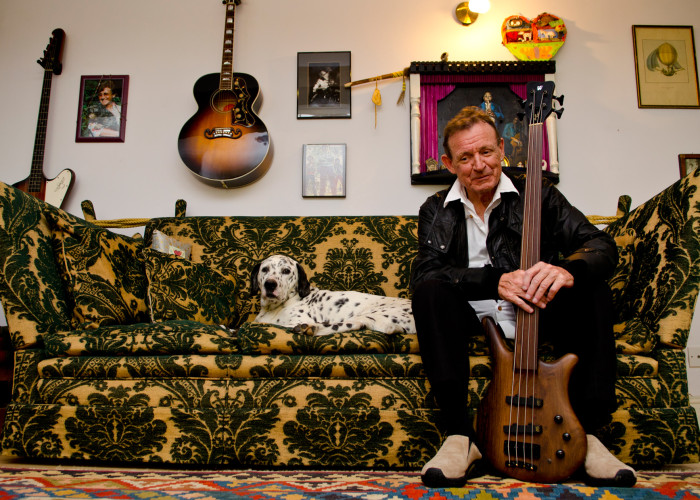 BY MIKE METTLER
The bottom end has never been quite the same since Jack Bruce picked up his first bass over 6 decades ago. The vaunted Cream bassist wrote the book on the art of the low-end hook, as his syncopated approach to playing bass helped shift pop music's bottom-end emphasis away from just laying down root notes and fifths, in turn opening the door to a more adventurous yet melodically inclined style that laid the foundation for the rock explosion of the '60s. Turns in both Manfred Mann and John Mayall's bands set the table for Bruce to connect with Eric Clapton and Ginger Baker and forge Cream, wherein the super Scotsman set the heavy-blues power-trio standard with epic runs and full-band interplay in songs like "I Feel Free," "Spoonful," "Politician," and "Sunshine of Your Love."
Once Cream curdled, Bruce delved further into … Read More »
---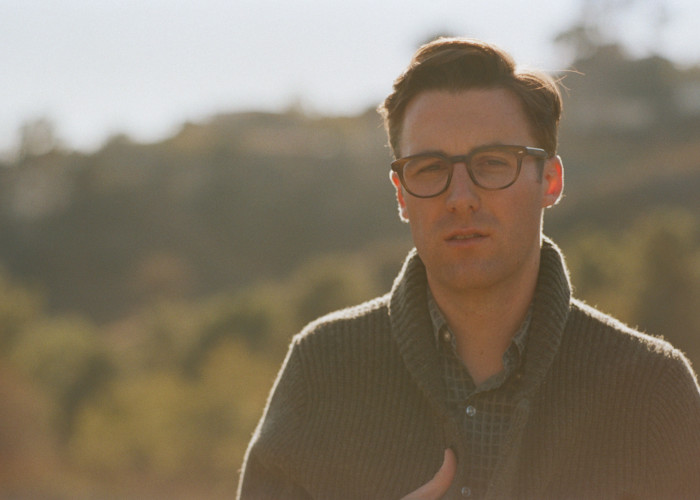 BY MIKE METTLER
Call him The King of Retro Cool. You may have seen Nick Waterhouse wondering "where you think you're gonna go/when your time's all gone?" in the current Lexus CT Hybrid "Live a Full Life" commercial campaign, but his super-snazzy brand of modern jazzabilly rock extends well beyond that 30-second snippet. His second full-length LP, Holly (Innovative Leisure), builds on the retro-rockin' bed of 2011′s Time's All Gone. Waterhouse and I recently convened to talk about Holly's sonic merits, his favorite vinyl reissues, his playback gear, and the benefits of recording in mono.
Mike Mettler: Was Holly recorded direct to tape?
Nick Waterhouse: It was! I did the record at Fairfax in Van Nuys, [California], which is where the Sound City studios used to be. Kevin Augunas was my co-producer on the record. We used four Scully 16-track recorders gotten from A&M Studios, so they're really … Read More »
---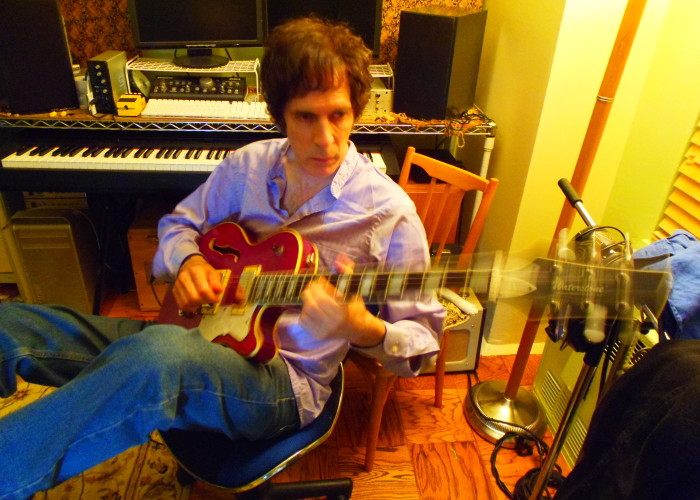 BY MIKE METTLER
Richard X. Heyman is a rock & roll lifer. I first became exposed to his indelible brand of garage pop on his 1990 solo album Living Room!! (Cypress), instantly falling for the hooks of "Union County Line" and "Local Paper." (And, yes, I do have it on vinyl, folks.) Soon thereafter, I learned of his pioneering role in nearby Plainfield, New Jersey's '60s garage rockers The Doughboys, who continue performing live and releasing top-notch music to this day. ("Black Sheep," "Why Can't She See Me?,""It's a Crying Shame," and "YOYO" are but four of my favorite modern-era Doughboys tracks.)
Heyman's solo career has careened more toward the melodic side of the pop dial, though he does keep his garage roots intact. Last Fall, he conducted a successful Kickstarter campaign to fund his tenth solo record, naturally dubbed X (Turn-Up Records). … Read More »
---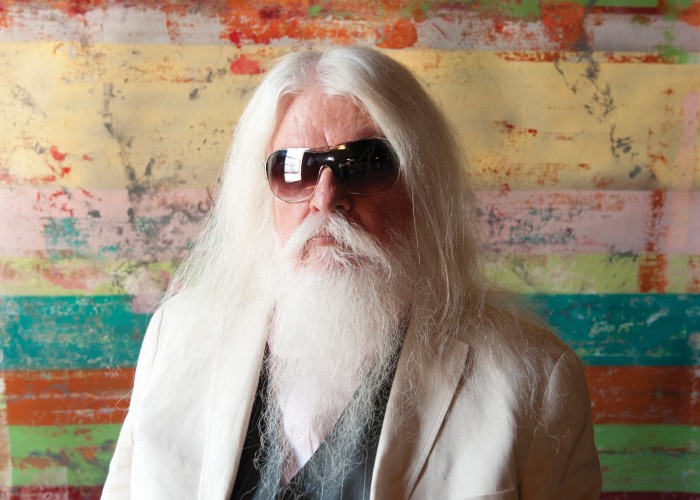 BY MIKE METTLER
"I'm basically what is known as a talented illusionist." So says piano wizard Leon Russell, but the Oklahoma native is being more than somewhat modest. His C.V. is as impressive as they come: First-call member of the legendary '60s L.A. studio collective known as The Wrecking Crew, co-founder of Shelter Records in 1969 with Denny Cordell, spearhead of Joe Cocker's infamous 1970 Mad Dogs and Englishmen tour, and beneficiary of a revived recording career by teaming up with Elton John on 2010′s T Bone Burnett-produced The Union. On his just-released Life Journey (UMe), Russell comes full circle to show his mastery of the form on tasty covers like his piano-vamp stab at Robert Johnson's "Come on in My Kitchen," a slip-slidin' romp through "Fever," and a swing-sational full-orchestral take on Duke Ellington's "I Got It Bad and That Ain't Good." … Read More »
---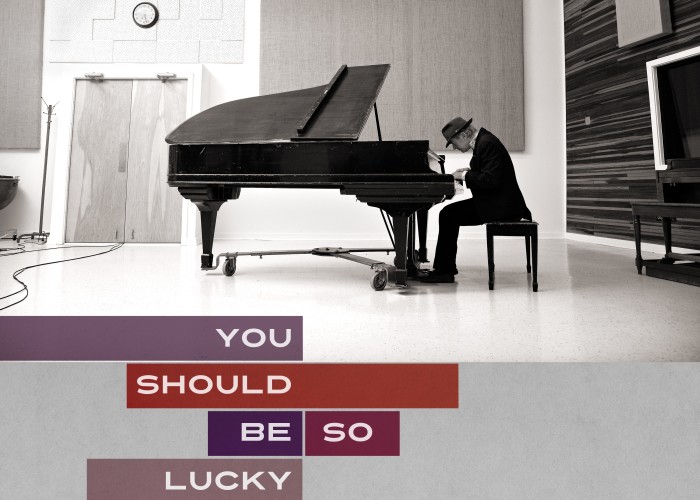 BY MIKE METTLER
"I don't want to stop anyone from getting the CD, but vinyl is the truest way to hear this record," says Benmont Tench about his new solo album, You Should Be So Lucky (Blue Note). "When you have Glyn Johns [The Rolling Stones, Eagles, The Who] recording something to tape, you really want to hear it on vinyl." It's hard to argue with the longtime Tom Petty & The Heartbreakers keyboardist, stepping out to be a frontman for the first time in his five-decades-long career. And spinning Lucky on 180-gram vinyl very much tells the tale of the details: the delicate brush drumwork and resonating bass on "Ecor Rouge," the placement of the string quartet behind Tench's organ lines on "Hannah," and Tench's deft touch on the ivories while a guitar solo caterwauls in the left channel on … Read More »
---
BY MIKE METTLER
Don't mess with a man who knows how to guard a bag with his life. In this case, that would be Gary Walsh, the body man/personal aide played by Tony Hale on HBO's Emmy-winning Veep, which sees its second season out on Blu-ray, DVD, and digital download on March 25 and its third season premiere on April 6. Here, we talk about Gary's undying love for VP Selina Meyer (Julia Louis-Dreyfus), what's ahead for Season 3, and how he would handle Frank Underwood from House of Cards.
Mike Mettler:  First, congratulations on your Emmy win. [Hale won Outstanding Supporting Actor in a Comedy Series for Veep in 2013.] The obvious and most important question is: Where do you keep it?
Tony Hale: It is in my kitchen. My wife, who's a makeup artist, also has an Emmy. Hers is on … Read More »
---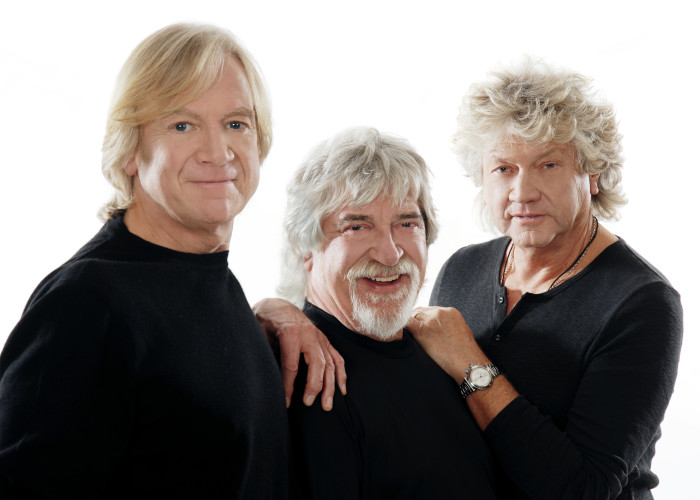 BY MIKE METTLER
"I didn't have the courage to go back to any of the masters and try to recreate those beautiful, real echoes," says Justin Hayward of The Moody Blues about the surround-sound mixes he supervised for six of The Moodies' "Classic Seven" albums: Days of Future Passed, On the Threshold of a Dream, To Our Children's Children's Children, A Question of Balance, Every Good Boy Deserves Favour, and Seventh Sojourn. (In case you were wondering, there weren't any multitrack masters available for In Search of the Lost Chord.) All six of those 5.1 mixes — done by Paschal Byrne and Mark Powell and built on the original quad mixes supervised by producer Tony Clarke and constructed by engineer Derek Varnals — appear in Timeless Flight (Threshold/UMC), the band's mighty, 50-year-career-spanning 17-disc box set. Yes, there is a more economical 4-disc version … Read More »
---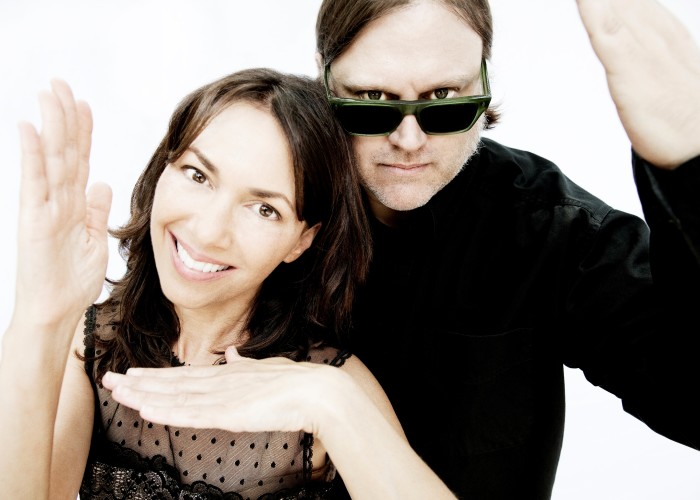 BY MIKE METTLER
"The thing that was so interesting about the '80s was that it was very diverse," says Susanna Hoffs — and if anyone should know, it's the longtime Bangles lead singer/guitarist who saw much Egyp-she-an-fueled success in that decade. "It was a smarter, cooler time, and it's good to see that it's more popular than ever," says Matthew Sweet — and if anyone should know, it's the multi-instrumentalist/songwriter who's long mastered the tone of that decade and added a few twists of his own to boot.
And if there's one thing I, like, totally know for sure is that Sweet and Hoffs got their take on the decade just right with their latest collaboration, Under the Covers, Vol. 3 (Shout! Factory). Vol. 3 was one of my favorite albums of 2013, and it continues to connect with me — from … Read More »
---