R.I.P. Lou Reed: The Great American Aural Novelist
---
---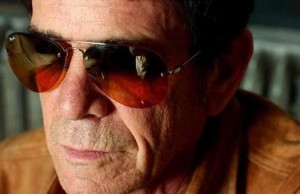 BY MIKE METTLER
The garage-punk poet laureate has closed his eyes and passed thru fire. Lou Reed died in Amagansett, New York on October 27, 2013, at age 71, from complications following a liver transplant back in May. As rightfully lauded as Reed is for his confessional, envelope-pushing songwriting and overall groundbreaking punk aesthetic, he was also a pioneer in manipulating, harnessing, and experimenting with sound. One quote that has cropped up fairly often in a number of the initial tributes and obituaries is Lou having said that when you put all of his written work together, you come up with the great American novel. But that's only part of this tried-and-true NYC Man's story. I submit that Lou Reed was one of the rock era's first great American aural novelists. To borrow one of his best lines, he was a master at creating music that delineates the moments between thought and expression.
"We worked hard at getting accuracy and truth in the control room so that we could accurately reproduce the tone that left our hands and pickups as purely as possible," Mike Rathke, Lou's right-hand guitar man and producer for much of his later career, told me when we were discussing Magic and Loss, Lou's brilliant 1992 14-track song cycle about coping with the deterioration of loved ones facing death, for Guitar Player magazine. "There's a real honesty in Lou's approach," Rathke replied when I asked him about Lou's guitar sound. "I've never met anyone who loves the guitar the way he does. And I enjoy hearing the reactions from people: 'You know, I never really thought about it before, but Lou is really a great guitar player.' I take great pride in that, because I feel I've helped make that kind of lead space available to him." Lou demanded studio precision, and his cutting Pensa-Suhr guitar work is all over late-period albums like Set the Twilight Reeling (1996) and The Raven (2003).
As with many of you, Lou's music remains a major part of the soundtrack of my life. In high school in the '80s, my friend John and I would listen to albums like 1982′s The Blue Mask and 1984′s New Sensations on vinyl, very much digging the '80s sounds of Fernando Saunders' burbling bass lines, Fred Maher's minimalist drums, and Lou's and Robert Quine's punishing guitar leads, especially Quine's all-out assault on "The Gun," "Waves of Fear," and "The Blue Mask." While those albums have a decided of-era feel to them, Reed's artistry and wordplay placed him a cut above many mid-'80s records that sound dated today.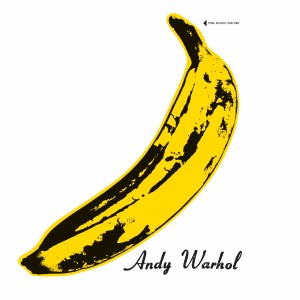 Not long after I had gotten to college in the fall of 1985, I found a vinyl copy of 1967′s seminal The Velvet Underground & Nico record on the blue Verve label at a record show in Des Moines, and I played it incessantly. (Alas, someone had taken Andy Warhol's "Peel Slowly and See" instructions to heart, leaving the pinkish banana husk underneath the yellow skin exposed on the album cover.) That record literally scared me with its intensity, production, and subject matter. The sonic choices fascinated me. The more I listened, the more I discerned how each song had been given its own character. The dreamy "Sunday Morning" was more trippy SF than seedy NYC. The insistent "I'm Waiting for the Man" made you feel as antsy as the song's protagonist awaiting his score. I loved the way Lou overenunciated words like "hand" ("hay-and") and "Lexington 1-2-5." The guitar flush-wash breaks on "Run Run Run" was unlike most of the radio-friendly riffs I had grown up listening to. And while it was evident the alluring German chanteuse Nico was no great singer, she brought deep pathos to "Femme Fatale" (balanced by Lou's spot-on echo-drenched response vocal), "All Tomorrow's Parties," and especially "I'll Be Your Mirror," one of my favorite songs ever. ("Please put down your hands/'cause I see you.")
The centerpiece track for me was, and always will be, "Heroin." Brutally stark and unapologetic, the tone of Reed's matter-of-fact vocal delivery that rises and falls with the perils of his trip (his gleeful two-syllable chuckle through the word "and" at 6:22 is beyond priceless), with John Cale's screeching electric viola and Maureen "Mo" Tucker's insistent tom-tom work only propelling the drama. While I had no interest in the drug itself, I was very much addicted to "Heroin," and would often put the needle down on it again and again to get another cacophonous fix.
The Velvet Underground & Nico is full of revelations that I revisited like audio talismans: The dirgelike quality of "Venus in Furs," with Lou and Sterling Morrison's guitar janglings countered by Mo Tucker's tom-taps and tambourine. The vocal blend on the title phrase to "There She Goes Again" (later covered so beautifully by R.E.M., among others). Cale's furious viola carrying the melody (if you can call it that) on "Black Angel's Death Song." The distorted, breakneck, overdriven guitar freakout frenzy of "European Son" — I'd never heard anything like it before. The Velvet Underground & Nico is a permanent fixture in my personal Top 10 Albums of All Time. To enjoy it to its fullest, I would suggest you invest in the limited-edition six-disc 45th Anniversary Super Deluxe Edition box set released in 2012.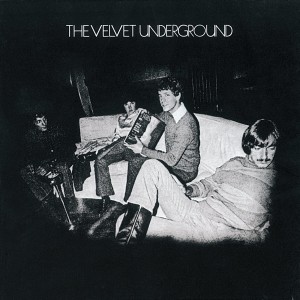 I also looked forward to the aural treats that awaited on other Velvets and Lou solo albums, beyond the obvious tracks we all love and know inside out. If I'm feeling feisty, I revel in the unbridled caterwaul of White Light/White Heat's punishing "Sister Ray" (1968). I marvel at the dueling left-channel/right-channel stories and lessons being told in The Velvet Underground's "The Murder Mystery," and then, for a palate cleanse, I turn to the delicate "Pale Blue Eyes," and "Some Kinda Love," and "Jesus" (1969). And I relished discovering unreleased tracks — such as the propulsive drive of "Foggy Notion" and the delicate balance on "Ocean" on VU (1987).
In his solo career, Lou semi-playfully reminds us he was the one of the first to master flow on Mistrial's "The Original Wrapper" ("Hey pitcher, better check your batter"; 1986). The beyond-furious riffage and rage in effect on New York's "There Is No Time" and "Busload of Faith" (1989). His spitting, echoed vocals countering the viola frenzy on his Warhol-tribute collaboration with John Cale, Songs for Drella (1990). And, yes, even Metal Machine Music (1975), from which you can hear the through-line from La Monte Young's experimental drones to Neil Young & Crazy Horse's abrasive feedback symphony, Arc.
I saw Lou live three times. The first was a true treat: his and John Cale's performance of the Songs for 'Drella song cycle at the Opera House at the Brooklyn Academy of Music on December 3, 1989, a few months before the album came out. Next was the Magic and Loss tour at Radio City Music Hall on May 26, 1992. The last was his presentation of The Raven at Town Hall in New York on June 10, 2003. I also saw Lou at The Writer's Voice series at the West Side YMCA in New York on November 7, 1991, where he read lyrics and poems from his book, Between Thought and Expression. (Somewhere in my files, I have a tape I made of that reading.)
And, yes, I met him once, quite briefly, at a 2011 listening party for his controversial collaboration with Metallica, Lulu. I had been talking with Metallica guitarist Kirk Hammett and bassist Robert Trujillo in the main (and quite loud) room, and Reed finally emerged from the back room where he had been ensconced most of the night, doing interviews and talking with VIPs. He was instantly surrounded by fans and got that "This is a bad idea" look on his face. His handlers began moving him back toward the green room, and we were momentarily face to face, practically nose to nose. We locked eyes, and I gave him "The Nod" — the "I know who you are, I love your work, but now is not the time to bug you about it" nod — and he returned it with a terse, tight-lipped smile before being whisked away. A perfect New York Lou Reed story, I think.
Rest in peace, Brother Lou. The light on your door has finally showed you home.
---
---